Commercial Window Cleaning
You've spent years making sure your business is nothing short of impressive. We can help your windows look the part.
Windows Leave an Impression. We'll Make It a Good One.
People notice when your windows are clean. Sparkling, clear windows show attention to detail—and can breathe new life into an otherwise unremarkable building.
That's why Crystal Clean works hard to do your windows right, every time.
But we don't simply wash windows like everyone else. We use a unique water-fed pole system that cleans your windows with jets of pure water.
That keeps our workers safer, because they're not hanging off the building. More importantly, it lets us clean your windows with a minimum of distraction and interruption—at a cost that's significantly lower than rope access or suspended scaffold methods.
Bottom line? Our insured, trained, professional staff will degrease, de-grime and shine your windows to perfection—whether they're on the first floor or the eighth.
Clean Windows. Quality Care. Hassle-free.
Road salt and pollution. Weather residue. Mineral and hard water deposits… They're all conspiring to make your windows dingy and dirty.
Fortunately, Crystal Clean isn't just our name—it's what we do.
We take pride in providing quality window cleaning services to small and large businesses in Fredericton, Moncton, Saint John, and the surrounding area.
Our staff make it their business to take care of your business. And when we're done you're sure to say "wow"—not only because your windows are clean, but because you experienced so little disruption to your day-to-day operations.
Our specially-trained staff takes the danger, difficulty, and work out of streak and spot-free windows, with a "from the ground" process that wipes away excess oil, grime and dirt from window glass.
But our job doesn't stop there. We "clean into the corners", making sure your windows' edges, frames, tracks, and sills are left clean and dry. No drips. No spots. No problems.
Why send someone up the side of your building to do what Crystal Clean does so quickly and so well? Make the call to Crystal Clean to take the guesswork and the hazard out of dazzling windows.
The face of your business is your livelihood. Making it sparkle is our pleasure.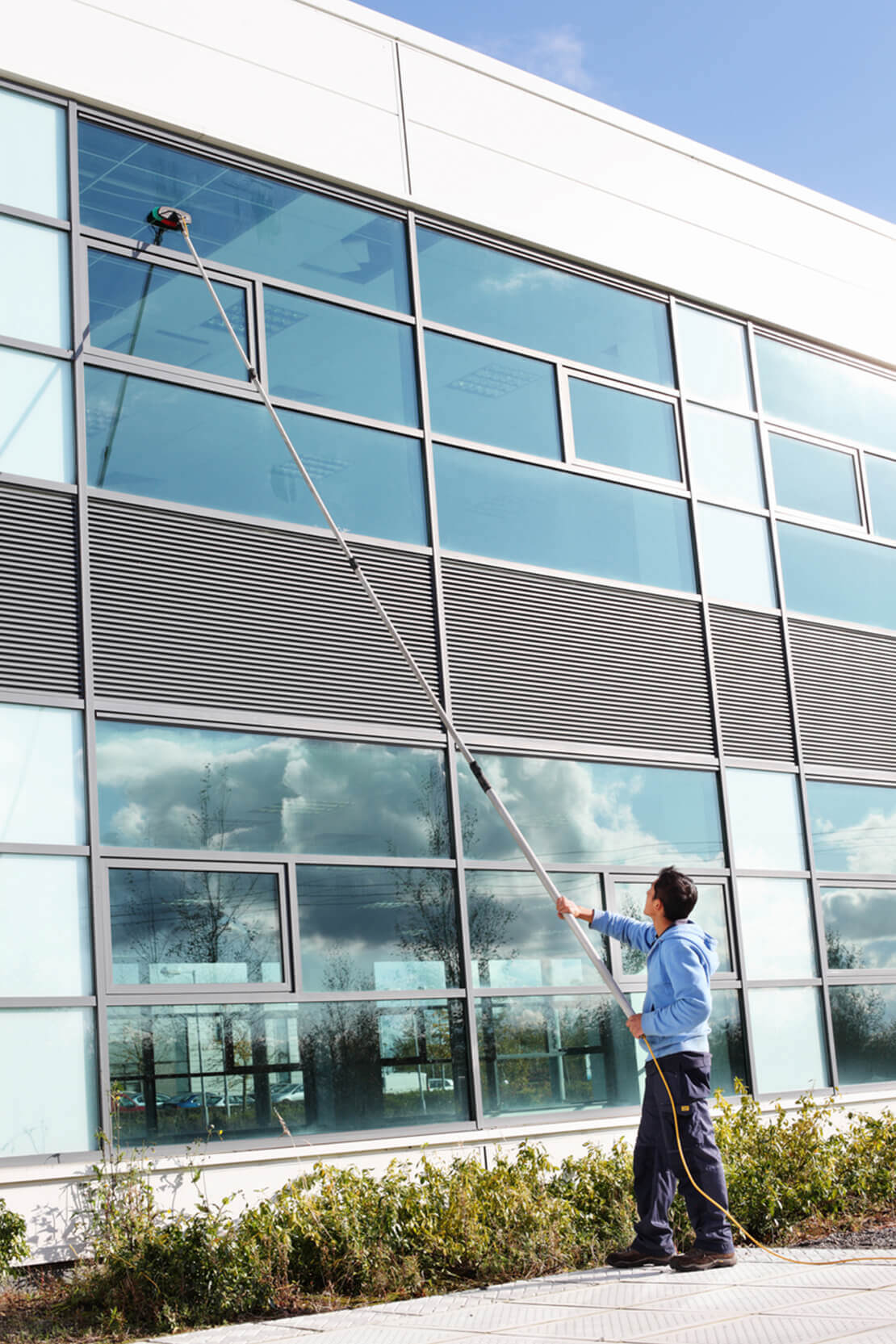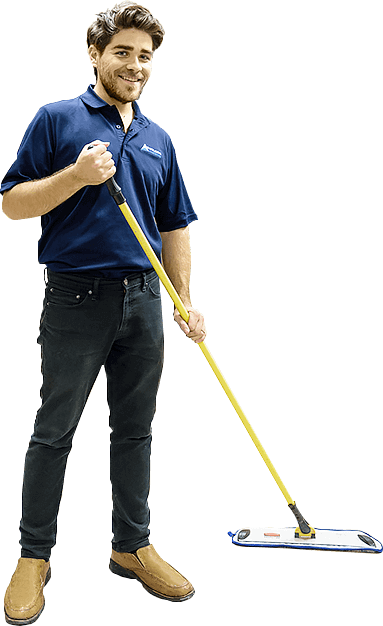 Crystal Clean Maintenance has more than 50 years of custodial experience in Fredericton, Moncton, St. John, and the surrounding area. We are fully insured and bonded, providing liability and property damage coverage. We screen all employees for your protection, and have their documentation available for you to view. Our staff are neat in appearance and carry proper company identification.
Need commercial cleaning? Choose the Crystal Clean difference.
Bottom line? We are fully committed to providing our clients with incredible service, and we'll do whatever it takes to help you maintain and enhance the value of your property.
Yes—Writing an RFP can be easy!
Preparing an RFP for commercial cleaning services can feel like torture.
You need to do one, because that's what will make the process fair.
They take so… Much… Time. And how can you be sure you're not forgetting anything?
That's where our checklists can help. When you download EZ-RFP: How to Write an RFP for Commercial Cleaning Services, you'll get a printable set of best practice checklists, as well as quick tips on how to prepare a great RFP.
Get your RFP together more quickly and more efficiently—with EZ-RFP. Download your copy today.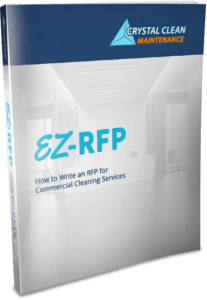 Download Your EZ-RFP Today.
Just enter your email and click Request my EZ-RFP to receive your copy.