Halifax's Premier Choice for Commercial Fan Cleaning Services
Crystal Clean Maintenance sets the standard in Halifax by offering the best specialized commercial cleaning services. We have an array of expertise and industry experience. By hiring us, you can be sure that in whatever business you belong to, whether it is a hospital, restaurant, or school, your business's kitchen will work in flow with no dust.
Why Do You Need Commercial Fan Cleaning?
The fans accumulate a lot of grease and debris. The more this happens, the less effective they become until they eventually stop entirely. Your business's fan needs to be thoroughly cleaned if it doesn't seem to be operating to its full potential.
Here are some of the signs that your commercial fans need to be cleaned:
Reduced airflow
Increased noise
Buildup of dust, dirt, or grease
Foul odors
Fans not working properly
Crystal Clean Maintenance will perform a thorough cleaning to remove the debris and get the fan back to its proper functioning. In order to give the best performance, we use our own chemical formulae that have been tried tested, and created in collaboration with manufacturers.  Care is taken throughout the cleaning to prevent harm to the fan's electrical connections or cable. We repositioned everything as it was before and tested it after removing all of the grease.  It is wonderful to watch a slow or dead fan come to life and function effectively as a component of your extraction system.
If you too are looking for a detailed cleaning of your home or commercial kitchen with all its equipment in Halifax, connect us soon to reach out the best commercial cleaning services.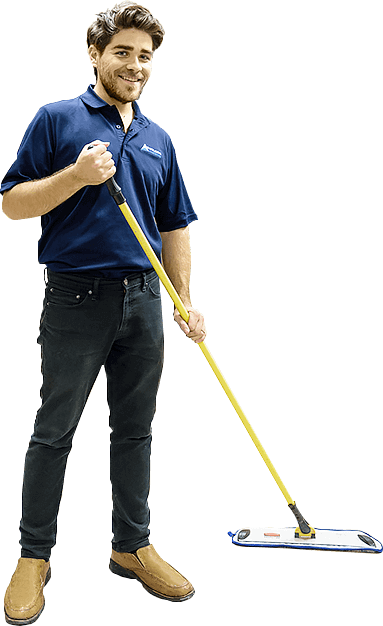 Crystal Clean Maintenance has more than 50 years of custodial experience in Fredericton, Moncton, St. John, and the surrounding area. We are fully insured and bonded, providing liability and property damage coverage. We screen all employees for your protection, and have their documentation available for you to view. Our staff are neat in appearance and carry proper company identification.
Need commercial cleaning? Choose the Crystal Clean difference.
Bottom line? We are fully committed to providing our clients with incredible service, and we'll do whatever it takes to help you maintain and enhance the value of your property.
Yes—Writing an RFP can be easy!
Preparing an RFP for commercial cleaning services can feel like torture.
You need to do one, because that's what will make the process fair.
They take so… Much… Time. And how can you be sure you're not forgetting anything?
That's where our checklists can help. When you download EZ-RFP: How to Write an RFP for Commercial Cleaning Services, you'll get a printable set of best practice checklists, as well as quick tips on how to prepare a great RFP.
Get your RFP together more quickly and more efficiently—with EZ-RFP. Download your copy today.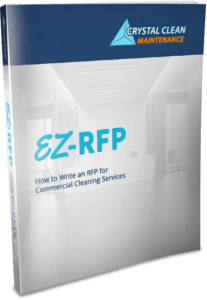 Download Your EZ-RFP Today.
Just enter your email and click Request my EZ-RFP to receive your copy.