For decades, Crystal Clean has been cleaning businesses in Fredericton, Moncton, Saint John, Halifax, and throughout the Maritimes.
We're skilled at cleaning up after flood and fire damage—and we're ready to help you get back to normal when things look the worst.
Fire and Smoke Damage? Trust Crystal Clean.
Crystal Clean professionals are trained to assess and mitigate the hidden destruction that is caused by fire.
Smoke is the most obvious byproduct of fire. It stains ceilings and walls, and its odour can seep into your upholstery and carpets. Similarly, soot can linger, leaving unsightly and unsafe residue on surfaces.
Crystal Clean is trained in safely neutralizing odours and eliminating staining from fire, smoke, and soot.
Getting back to normal after a flood
Water can wreak havoc on your business for years after a flood. Mold, mildew, and staining are  hazardous to your health, and to the structural integrity of your facility.
In the aftermath of a disaster, you can't afford anything but dependable, quality service. When you need to get clean and dry, trust Crystal Clean.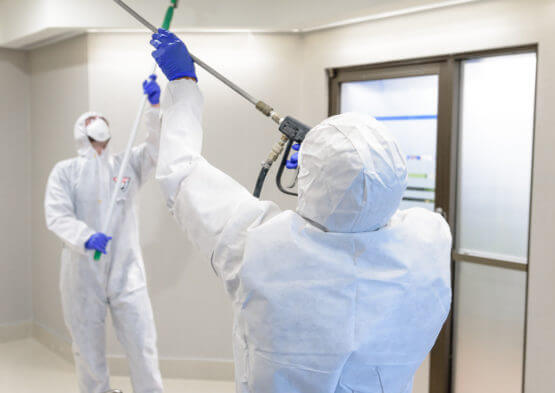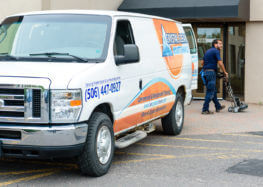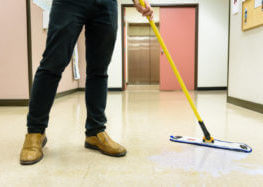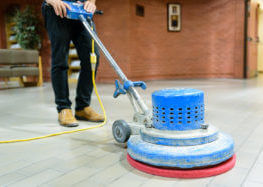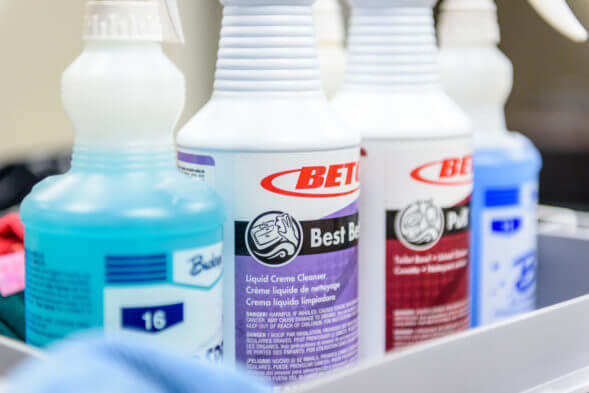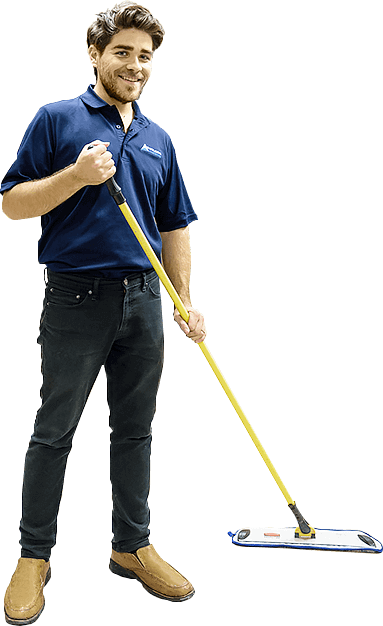 Crystal Clean Maintenance has more than 50 years of custodial experience throughout the Maritime Provinces. We are fully insured and bonded, providing liability and property damage coverage. We screen all employees for your protection, and have documentation available for you to view.
When you need commercial cleaning, make it Crystal Clean!
We are fully committed to providing our clients with personal and reliable service. Let Crystal Clean help you maintain and enhance the value of your property.
Yes—Writing an RFP can be easy!
Preparing an RFP for commercial cleaning services can feel like torture.
You need to do one, because that's what will make the process fair.
They take so… Much… Time. And how can you be sure you're not forgetting anything?
That's where our checklists can help. When you download EZ-RFP: How to Write an RFP for Commercial Cleaning Services, you'll get a printable set of best practice checklists, as well as quick tips on how to prepare a great RFP.
Get your RFP together more quickly and more efficiently—with EZ-RFP. Download your copy today.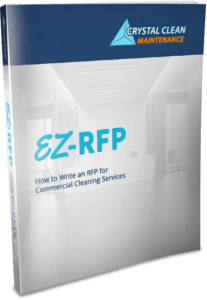 Download Your EZ-RFP Today.
Just enter your email and click Request my EZ-RFP to receive your copy.