Moncton's Trusted Kitchen Fire Suppression Inspection Services
At Crystal Clean Maintenance, we take fire safety in commercial kitchens seriously. Our aim is to make sure that your kitchen has a reliable fire suppression system that is always prepared to safeguard your business, your employees, and your customers. With our expert kitchen fire suppression inspection services in Moncton, you can relax knowing that your security precautions comply with regulations and your company is protected.
Why Choose Our Kitchen Fire Suppression Inspection Services?
Compliance with Regulations
Expertise You Can Trust
Tailored Inspection Plans
Quick and Efficient Service
Our Kitchen Fire Suppression Inspection Process
You are guaranteed an extensive and systematic inspection procedure when you work with Crystal Clean Maintenance:
Visual Inspection: We start with a visual examination of your fire suppression system, checking for any visible signs of damage, corrosion, or wear.
Functional Testing: Our technicians conduct functional tests to ensure that all components, including nozzles, piping, and alarms, are working correctly.
Agent Cylinder Inspection: We inspect the agent cylinder, verifying its pressure and weight, and ensuring it is within the specified range.
Hood and Duct Inspection: In addition to the fire suppression system, we also inspect kitchen hoods and ducts to identify grease buildup and potential fire hazards.
Documentation and Recommendations: After the inspection, we provide you with a detailed report of our findings, including any necessary repairs or recommendations for improvements to enhance fire safety.
Committed to Keeping You Safe
Our first concern is your safety. We're dedicated to helping you keep a kitchen that complies with the law and is safe. Our kitchen fire suppression inspection services in Moncton are designed to keep your business, employees, and customers protected from the devastating consequences of kitchen fires.
Ensure your kitchen's fire suppression system is in optimal working condition by scheduling an inspection with Crystal Clean Maintenance. To arrange an inspection and begin the process of creating a safer kitchen environment, get in touch with us right now.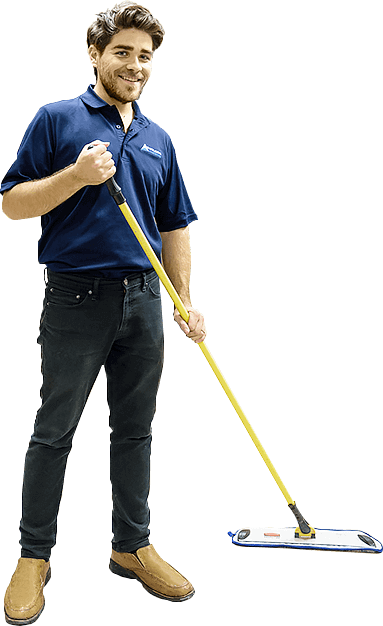 Crystal Clean Maintenance has more than 50 years of custodial experience in Fredericton, Moncton, St. John, and the surrounding area. We are fully insured and bonded, providing liability and property damage coverage. We screen all employees for your protection, and have their documentation available for you to view. Our staff are neat in appearance and carry proper company identification.
Need commercial cleaning? Choose the Crystal Clean difference.
Bottom line? We are fully committed to providing our clients with incredible service, and we'll do whatever it takes to help you maintain and enhance the value of your property.
Yes—Writing an RFP can be easy!
Preparing an RFP for commercial cleaning services can feel like torture.
You need to do one, because that's what will make the process fair.
They take so… Much… Time. And how can you be sure you're not forgetting anything?
That's where our checklists can help. When you download EZ-RFP: How to Write an RFP for Commercial Cleaning Services, you'll get a printable set of best practice checklists, as well as quick tips on how to prepare a great RFP.
Get your RFP together more quickly and more efficiently—with EZ-RFP. Download your copy today.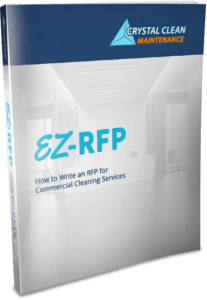 Download Your EZ-RFP Today.
Just enter your email and click Request my EZ-RFP to receive your copy.