Get Your Commercial Kitchen's Filter Clean in Miramichi
As one of the largest commercial kitchen cleaning businesses in Miramichi, Crystal Clean Maintenance has firsthand experience with the rapid clogging of filters. Our team of dedicated experts is committed to making sure that your kitchen's air quality is always perfect and that you and your staff and customers are safe.
Along with cleaning filters, we also:
Clean your filters onsite
Place a purchase order for new filters for you.
If necessary, we assist you in measuring your current filters and choosing the appropriate replacements.
Why Choose Our Filter Cleaning Services in Miramichi?
Expertise you can trust- We are aware of the particular difficulties that Miramichi's kitchen must overcome, and we are equipped with the knowledge and expertise necessary to do so.
Local and reliable- We take pleasure in serving the Miramichi community as a local filter-cleaning business. We are always reachable by phone, and prepared to offer you rapid, dependable support when you need it most.
Comprehensive services- We believe in comprehensive solutions that ensure your entire kitchen remains clean and healthy.
Affordable and cost-effective- Our regular filter cleaning services improve the quality of the air in your kitchen and increase the life of your equipment. It's an affordable approach to safeguard your investments and stay away from pricey replacements.
We are devoted to enhancing the air quality in your kitchen and preserving the security and comfort of your house for you and your family. Our goal is to make sure you are satisfied, and we are eager to help.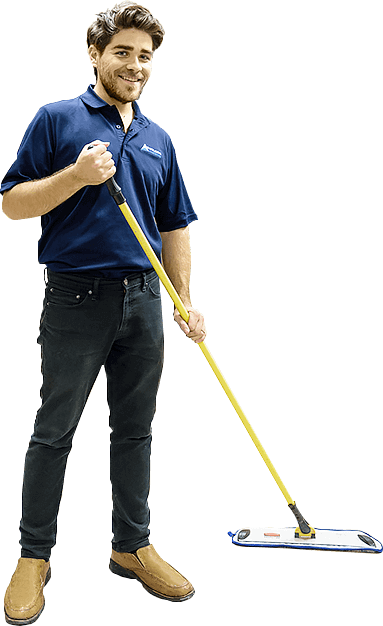 Crystal Clean Maintenance has more than 50 years of custodial experience in Fredericton, Moncton, St. John, and the surrounding area. We are fully insured and bonded, providing liability and property damage coverage. We screen all employees for your protection, and have their documentation available for you to view. Our staff are neat in appearance and carry proper company identification.
Need commercial cleaning? Choose the Crystal Clean difference.
Bottom line? We are fully committed to providing our clients with incredible service, and we'll do whatever it takes to help you maintain and enhance the value of your property.
Yes—Writing an RFP can be easy!
Preparing an RFP for commercial cleaning services can feel like torture.
You need to do one, because that's what will make the process fair.
They take so… Much… Time. And how can you be sure you're not forgetting anything?
That's where our checklists can help. When you download EZ-RFP: How to Write an RFP for Commercial Cleaning Services, you'll get a printable set of best practice checklists, as well as quick tips on how to prepare a great RFP.
Get your RFP together more quickly and more efficiently—with EZ-RFP. Download your copy today.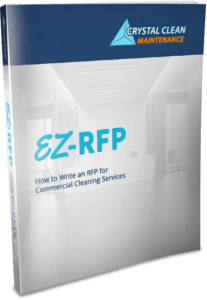 Download Your EZ-RFP Today.
Just enter your email and click Request my EZ-RFP to receive your copy.