Experts in grease trap cleaning in Nova Scotia - Keeping Your Kitchen Running Easily
We're glad you're here. Welcome to Nova Scotia's top grease trap cleaning service. We understand that maintaining a clean and efficient grease trap is crucial for the smooth operation of your commercial kitchen or food establishment. Our expert team is here to provide you with reliable and professional grease trap cleaning solutions tailored to your needs.
Our Grease Trap Cleaning Process:
Detailed Inspection: We start by evaluating the state of your grease trap to determine the degree of cleaning necessary.
Proficient Cleaning: Grease, fats, oils, and food particles can be removed from your trap by our skilled specialists using modern equipment and environmentally friendly cleaning chemicals.
Proper Disposal: We make sure that every piece of trash is disposed of in accordance with the law.
Maintenance Recommendations: Our staff can offer guidance on routine maintenance programs to prevent problems in the future and maintain your grease trap's best performance.
Why We?
Compliance: We follow all local laws and standards of Nova Scotia to make sure your company meets health and safety rules.
Preventative Maintenance: Regular grease trap cleaning lowers the possibility of expensive plumbing problems by preventing blocks and overflows.
Health and Safety: By reducing stinks and other health risks, a grease trap helps create a workplace that is healthier.
Efficiency: Maintaining a clean grease trap ensures it operates efficiently, which can lead to energy savings and lower operational costs.
Convenience: Our flexible scheduling options for grease trap cleaning in Nova Scotia, allow us to work around your business hours, minimizing disruption to your operations.
Our Grease Trap Cleaning Services in Nova Scotia are dedicated to providing high-caliber, trustworthy, and eco-friendly cleaning solutions. Make an appointment with us swiftly to schedule a service that maintains your grease trap in top shape and your company operating efficiently.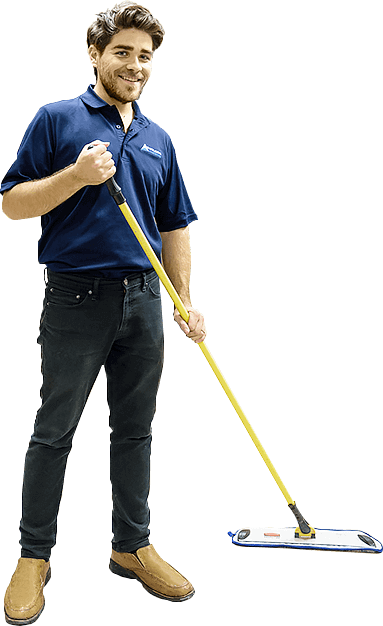 Crystal Clean Maintenance has more than 50 years of custodial experience in Fredericton, Moncton, St. John, and the surrounding area. We are fully insured and bonded, providing liability and property damage coverage. We screen all employees for your protection, and have their documentation available for you to view. Our staff are neat in appearance and carry proper company identification.
Need commercial cleaning? Choose the Crystal Clean difference.
Bottom line? We are fully committed to providing our clients with incredible service, and we'll do whatever it takes to help you maintain and enhance the value of your property.
Yes—Writing an RFP can be easy!
Preparing an RFP for commercial cleaning services can feel like torture.
You need to do one, because that's what will make the process fair.
They take so… Much… Time. And how can you be sure you're not forgetting anything?
That's where our checklists can help. When you download EZ-RFP: How to Write an RFP for Commercial Cleaning Services, you'll get a printable set of best practice checklists, as well as quick tips on how to prepare a great RFP.
Get your RFP together more quickly and more efficiently—with EZ-RFP. Download your copy today.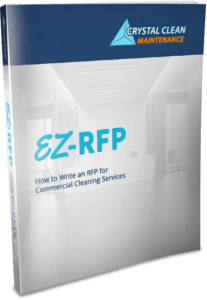 Download Your EZ-RFP Today.
Just enter your email and click Request my EZ-RFP to receive your copy.