Our Grease Trap Cleaning Services
We're the kitchen grease cleaner company dealing with that nasty grease buildup in your kitchen. Your convenience is our team's top priority.We are committed to delivering unmatched services that keep your kitchen clean and your business thriving. At Crystal Clean Management, we recognize the value of maintaining your commercial grease traps free of fats, oils, and grease (FOG) buildup and keeping them clean. This is not only essential for preventing clogs and backups, but it is also required by law in many jurisdictions.
We're in the business of making your grease trap headaches disappear. No more clogs, no more fuss.
Why Choose Us?
We provide a range of maintenance plans to assist you in maintaining the cleanliness and functionality of your grease traps.
We've been at this for a while, and we know our stuff.
Your kitchen is unique, and so are our solutions. We'll customize our services to fit your kitchen's needs perfectly.
We'll make sure your grease trap is squeaky clean, and you'll stay in the good books with the health inspectors.
We provide emergency cleaning services to restore your grease trap's functionality as soon as possible if you have a clog or backup.
If you are ready to say goodbye to grease trap worries, reach out to Crystal Clean Management, and we'll have your back. Don't let grease build-up become a headache for your kitchen. Please get in touch with us right away to learn more about our commercial grease trap cleaning services. We would be delighted to schedule a session and respond to any queries you may have. Contact us today for reliable and efficient grease trap cleaning services.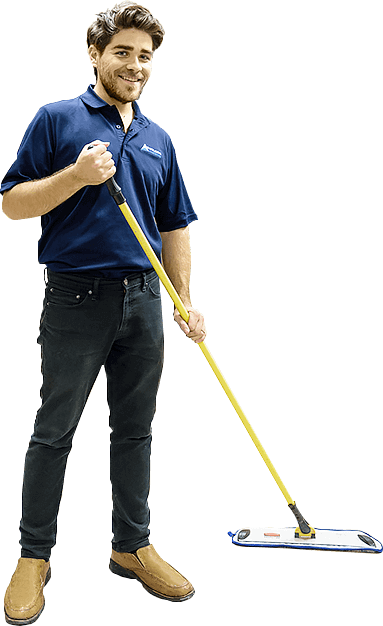 Crystal Clean Maintenance has more than 50 years of custodial experience in Fredericton, Moncton, St. John, and the surrounding area. We are fully insured and bonded, providing liability and property damage coverage. We screen all employees for your protection, and have their documentation available for you to view. Our staff are neat in appearance and carry proper company identification.
Need commercial cleaning? Choose the Crystal Clean difference.
Bottom line? We are fully committed to providing our clients with incredible service, and we'll do whatever it takes to help you maintain and enhance the value of your property.
Yes—Writing an RFP can be easy!
Preparing an RFP for commercial cleaning services can feel like torture.
You need to do one, because that's what will make the process fair.
They take so… Much… Time. And how can you be sure you're not forgetting anything?
That's where our checklists can help. When you download EZ-RFP: How to Write an RFP for Commercial Cleaning Services, you'll get a printable set of best practice checklists, as well as quick tips on how to prepare a great RFP.
Get your RFP together more quickly and more efficiently—with EZ-RFP. Download your copy today.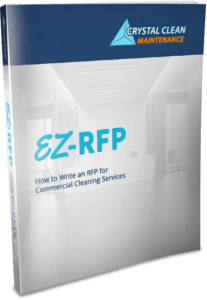 Download Your EZ-RFP Today.
Just enter your email and click Request my EZ-RFP to receive your copy.