Our CeilingPro system has been melting the grime off ceilings around the world for three decades. Now you can put it to work for you, too.
Clean your unsightly, unsanitary ceiling to like-new condition without a drop of paint. And at less than a quarter of the cost of replacement!
Trust Crystal Clean to Clean Your Ceilings
CeilingPro is a customized blend of 18 different non-toxic solutions. Once we spray it on, it changes the chemical makeup of the dirt that's coating your ceiling. Best of all – it causes no damage whatsoever to the surface.
When we've finished spraying, we wipe off the dirt. We even clean your diffusers and light coverings.
The result? A ceiling that looks as good as the day it was installed.
You won't believe the difference—and you'll wonder why you waited to clean your ceiling!
Clean Your Ceiling—don't Paint It or Replace It.
Wondering how to clean ceiling tiles?
If you decide to paint your ceiling, you'll need to pay for both a painting company and the paint itself.
Next, you'll have to get them to mask or cover the walls and floor. Then you'll suffer through days of business interruption until the ceiling is painted and there's no odor anymore.
You'll end up paying $2 per square foot for paint that eliminates the acoustic properties of your ceiling tiles and destroys your fire rating, adds weight which bows the tile, and could very well stain your carpet or furniture.
Replacing your ceiling is even worse. With teardown, installation and clean-up, you could be inconvenienced for a week or more. The process is extremely expensive—it's not unusual to see replacement costs of $20 per square foot or even higher.
But with our odorless CeilingPro ceiling cleaning system, your staff will be back at work in just hours… With no hassle and no mess. Best of all, you can clean your ceiling for a fraction of the cost of painting or replacing.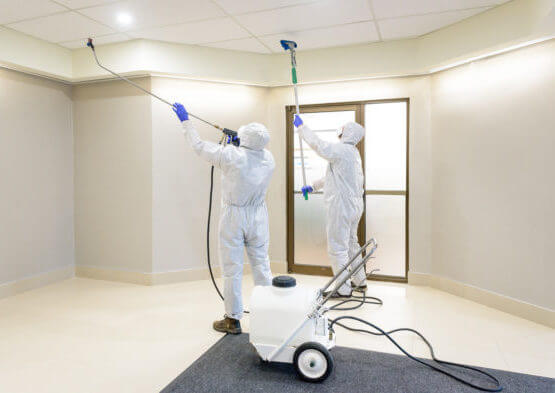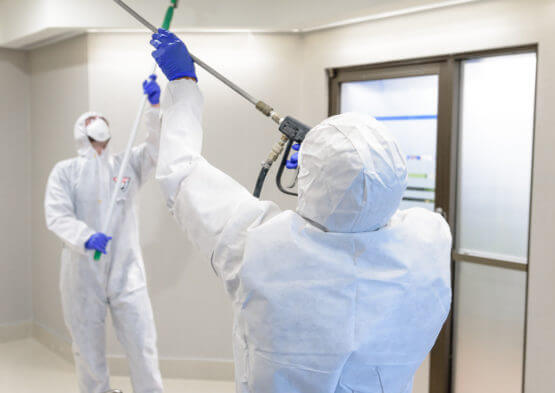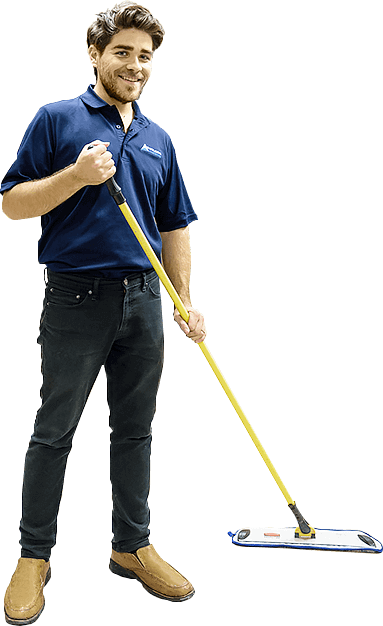 Crystal Clean Maintenance has more than 50 years of custodial experience in Fredericton, Moncton, St. John, and the surrounding area. We are fully insured and bonded, providing liability and property damage coverage. We screen all employees for your protection, and have their documentation available for you to view. Our staff are neat in appearance and carry proper company identification.
Need commercial cleaning? Choose the Crystal Clean difference.
Bottom line? We are fully committed to providing our clients with incredible service, and we'll do whatever it takes to help you maintain and enhance the value of your property.
Yes—Writing an RFP can be easy!
Preparing an RFP for commercial cleaning services can feel like torture.
You need to do one, because that's what will make the process fair.
They take so… Much… Time. And how can you be sure you're not forgetting anything?
That's where our checklists can help. When you download EZ-RFP: How to Write an RFP for Commercial Cleaning Services, you'll get a printable set of best practice checklists, as well as quick tips on how to prepare a great RFP.
Get your RFP together more quickly and more efficiently—with EZ-RFP. Download your copy today.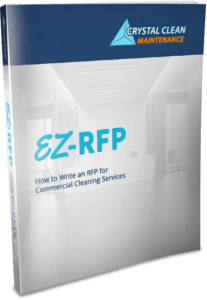 Download Your EZ-RFP Today.
Just enter your email and click Request my EZ-RFP to receive your copy.