Commercial Kitchen Vent and Hood Cleaning Services
For your restaurant to remain safe and healthy, you must hire a commercial kitchen vent and hood cleaning service. Grease, smoke, and other particles may gather over time in the vents and hoods, raising the possibility of a fire and lowering air quality. Regular cleaning can increase air quality, extend the life of your equipment, and help you prevent fires.
Why to Go for Commercial Kitchen Vent and Hood Cleaning:
Prevent fires: Grease buildup is a major fire hazard in commercial kitchens. The risk of fire can be decreased by routine cleaning, which can assist eliminate grease and other flammable contaminants from the vents and hoods.
Improve air quality: Grease, smoke, and other particles can contribute to poor air quality in commercial kitchens. Regular restaurant hood cleaning can help to remove these particles from the air, improving the breathing environment for employees and customers.
Extend the life of equipment: Grease buildup can damage the filters and fans in your commercial kitchen's vent and hood system. Regular cleaning can help to extend the life of this equipment and prevent costly repairs. Our staff is proficient in giving their best kitchen exhaust hood cleaning services at very competitive prices.
Meet health regulations: Many local health codes require commercial kitchens to have their vents and hoods cleaned on a regular basis. By having your vents and hoods cleaned by a professional, you can help to ensure that your restaurant is in compliance with these regulations.
How to Choose a Commercial Kitchen Vent and Hood Cleaning Service:
Make sure the company is licensed and insured.
Get references from previous customers.
Ask about the company's cleaning methods and procedures.
Get an estimate in writing.
We fulfill all the requirements needed to be an excellent commercial vent cleaning company near you. Our certified technicians have years of experience in the field, guaranteeing a thorough and efficient cleaning process. Crystal Clean Maintenance is your go-to partner for all your commercial vent and hood cleaning needs. Contact us today to schedule a service that ensures a safe and sanitary kitchen environment.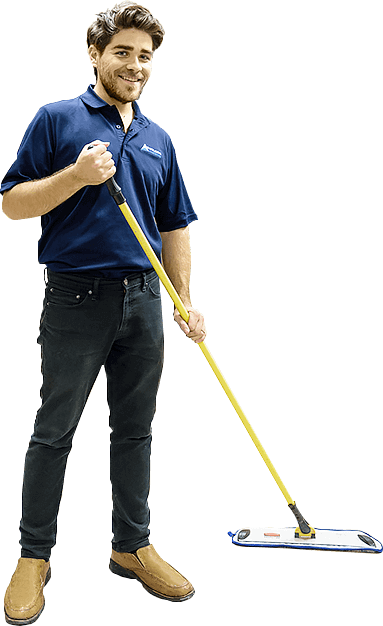 Crystal Clean Maintenance has more than 50 years of custodial experience in Fredericton, Moncton, St. John, and the surrounding area. We are fully insured and bonded, providing liability and property damage coverage. We screen all employees for your protection, and have their documentation available for you to view. Our staff are neat in appearance and carry proper company identification.
Need commercial cleaning? Choose the Crystal Clean difference.
Bottom line? We are fully committed to providing our clients with incredible service, and we'll do whatever it takes to help you maintain and enhance the value of your property.
Yes—Writing an RFP can be easy!
Preparing an RFP for commercial cleaning services can feel like torture.
You need to do one, because that's what will make the process fair.
They take so… Much… Time. And how can you be sure you're not forgetting anything?
That's where our checklists can help. When you download EZ-RFP: How to Write an RFP for Commercial Cleaning Services, you'll get a printable set of best practice checklists, as well as quick tips on how to prepare a great RFP.
Get your RFP together more quickly and more efficiently—with EZ-RFP. Download your copy today.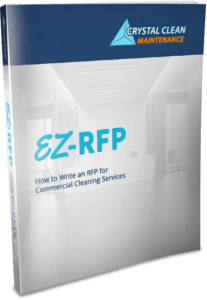 Download Your EZ-RFP Today.
Just enter your email and click Request my EZ-RFP to receive your copy.