Commercial Kitchen Vent and Hood Cleaning Services
At Halifax Hood Cleaning, we realize that your commercial kitchen is the heartbeat of your restaurant. It's where culinary dreams are born, where delicious memories are made, and where the magic happens. But behind every mouthwatering meal is the often-overlooked hero of your kitchen – the hood.
The kitchen hood is an essential appliance and helps clear the air of grease, smoke, and other cooking smells, making your kitchen hygienic and clean. With time, it may accumulate grease and dirt that can harm its efficiency causing several other serious health issues. We can help with that! In Halifax, we provide expert services for cleaning kitchen hoods.
Our offerings consist of:
Cleaning and disassembling the hood
filter removal and cleaning
regular grease removal and cleaning of commercial hoods
Our Cleaning Process
Valuation: We inspect your hood to understand its unique needs.
Groundwork: We protect your kitchen appliances and surrounding areas to prevent any damage.
Cleaning: Our team uses industry-leading equipment and environmentally friendly cleaning agents to remove grease and grime.
Inspection: We ensure every nook and cranny is spotless and safe for use.
Final Touches: We leave your kitchen looking spotless and smelling fresh.
We understand that downtime can hurt your business, so we work efficiently to minimize disruption while maximizing results.
Your kitchen is where you nourish your loved ones or serve your customers. Don't trust its care to just anyone. Choose Crystal Clean Maintenance for excellent hood cleaning services that leave your kitchen sparkling and safe.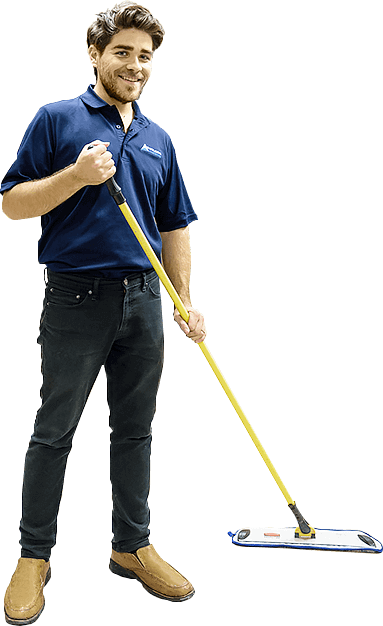 Crystal Clean Maintenance has more than 50 years of custodial experience in Fredericton, Moncton, St. John, and the surrounding area. We are fully insured and bonded, providing liability and property damage coverage. We screen all employees for your protection, and have their documentation available for you to view. Our staff are neat in appearance and carry proper company identification.
Need commercial cleaning? Choose the Crystal Clean difference.
Bottom line? We are fully committed to providing our clients with incredible service, and we'll do whatever it takes to help you maintain and enhance the value of your property.
Yes—Writing an RFP can be easy!
Preparing an RFP for commercial cleaning services can feel like torture.
You need to do one, because that's what will make the process fair.
They take so… Much… Time. And how can you be sure you're not forgetting anything?
That's where our checklists can help. When you download EZ-RFP: How to Write an RFP for Commercial Cleaning Services, you'll get a printable set of best practice checklists, as well as quick tips on how to prepare a great RFP.
Get your RFP together more quickly and more efficiently—with EZ-RFP. Download your copy today.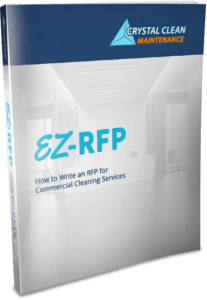 Download Your EZ-RFP Today.
Just enter your email and click Request my EZ-RFP to receive your copy.