Your search for a dependable, professional office cleaning service is over! Crystal Clean Maintenance is here to exceed your expectations. We take pride in our work, and fully guarantee our office cleaning services with our OfficePro Guarantee.
Clean your office the right way with Crystal Clean.
We're a different kind of cleaning company that puts customer service at the forefront of everything we do. We're fully independent and do not use subcontractors. Rest assured that your office's cleaners are important members of the Crystal Clean team. They'll become important members of your team too!
Crystal Clean Maintenance is a highly professional, family-owned company that proudly cleans hundreds of thousands of square feet throughout the Maritime Provinces each and every day. And we'd love to clean your space too.
Our high level of customer service ensures you'll never want anyone else but Crystal Clean. We're dedicated to being the last cleaner you'll ever need!
To do that, we focus on two areas: treating our staff well, and treating each customer with individual care. This creates a cleaning team that cares about their work, and a customer base that enjoys walking into a crystal clean office every morning.
Every service you need for a Crystal Clean office.
We're cleaning experts, with decades of experience in cleaning offices overnight. Vacuuming, dusting, washroom and kitchen cleaning, garbage disposal and more.
Every property is different, and so is every customer. That's why we offer a wide range of services for the complete Crystal Clean office cleaning experience.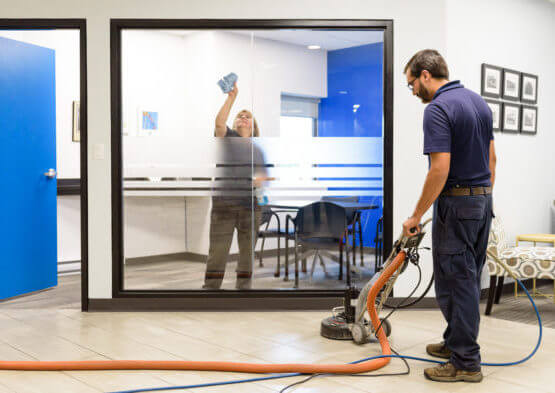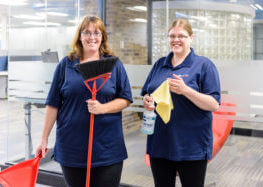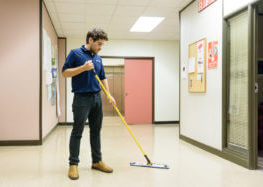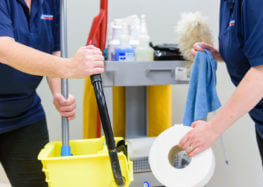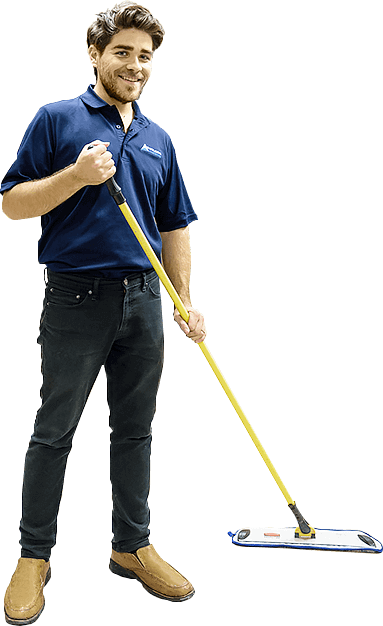 Crystal Clean Maintenance has more than 50 years of custodial experience throughout the Maritime Provinces. We are fully insured and bonded, providing liability and property damage coverage. Our employees are screened for your protection, and have documentation available for you to view.
For commercial cleaning, choose the Crystal Clean difference.
Bottom line? We are fully committed to providing our clients with incredible service, and we'll do whatever it takes to help you maintain and enhance the value of your property.
Yes—Writing an RFP can be easy!
Preparing an RFP for commercial cleaning services can feel like torture.
You need to do one, because that's what will make the process fair.
They take so… Much… Time. And how can you be sure you're not forgetting anything?
That's where our checklists can help. When you download EZ-RFP: How to Write an RFP for Commercial Cleaning Services, you'll get a printable set of best practice checklists, as well as quick tips on how to prepare a great RFP.
Get your RFP together more quickly and more efficiently—with EZ-RFP. Download your copy today.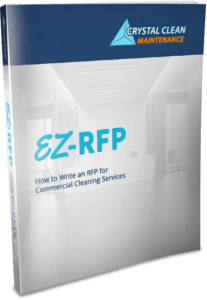 Download Your EZ-RFP Today.
Just enter your email and click Request my EZ-RFP to receive your copy.