The Importance of Clean Fan and Duct in Your Kitchen
Your kitchen fan and ductwork are essential for keeping your kitchen clean and healthy. The fan helps to remove cooking fumes and odors, while the ductwork distributes the air throughout the room. But over time, grease, dust, and other particles can build up in the fan and ductwork, reducing their efficiency and effectiveness.
A commercial kitchen is a busy place, and the air quality can quickly become compromised. Grease, dust, and other particles can build up in the fan and ductwork, reducing airflow and efficiency.
Why it needs to be cleaned:
Increases the efficiency of the equipment
Stops grease fires
Maintains your compliance with health rules and insurance obligations
Maintains your reputation with customers (no one likes eating in a messy environment!)
Why we are the best choice?
The hood, filters, and all accessible ductwork and fans are routinely cleaned as part of our cleaning services. Our service technicians adhere to the highest standards of quality and workmanship. When it comes to thorough training and professionalism, we set the industry standard. Each employee has received professional instruction in the best methods for commercial fan and duct cleaning, maintenance, servicing, repair, and replacement in Fredericton. The inside surfaces of the hood, filters, ductwork, and exhaust fans are cleaned using our proven techniques to eliminate grease and combustible residues.
If you are looking for fan and duct cleaning services for your kitchen in Fredericton, contact us today. We would love to give you a free quote.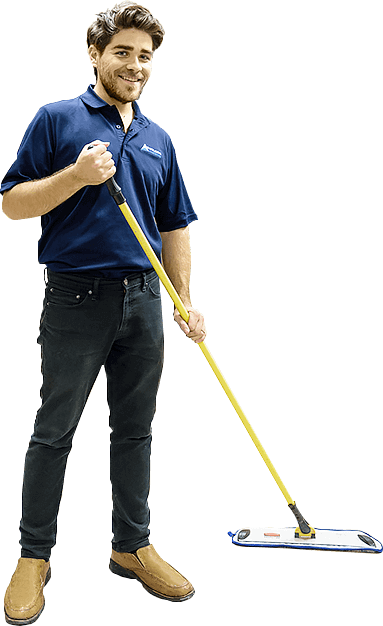 Crystal Clean Maintenance has more than 50 years of custodial experience in Fredericton, Moncton, St. John, and the surrounding area. We are fully insured and bonded, providing liability and property damage coverage. We screen all employees for your protection, and have their documentation available for you to view. Our staff are neat in appearance and carry proper company identification.
Need commercial cleaning? Choose the Crystal Clean difference.
Bottom line? We are fully committed to providing our clients with incredible service, and we'll do whatever it takes to help you maintain and enhance the value of your property.
Yes—Writing an RFP can be easy!
Preparing an RFP for commercial cleaning services can feel like torture.
You need to do one, because that's what will make the process fair.
They take so… Much… Time. And how can you be sure you're not forgetting anything?
That's where our checklists can help. When you download EZ-RFP: How to Write an RFP for Commercial Cleaning Services, you'll get a printable set of best practice checklists, as well as quick tips on how to prepare a great RFP.
Get your RFP together more quickly and more efficiently—with EZ-RFP. Download your copy today.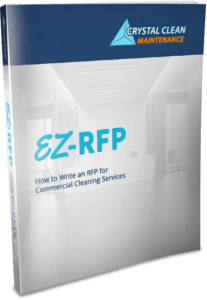 Download Your EZ-RFP Today.
Just enter your email and click Request my EZ-RFP to receive your copy.