Revitalize Your Space with Fresh, Clean Duct Working Nova Scotia
If you are sick of coughing, sneezing, or putting up with lingering smells in your kitchen, it is time to breathe easy and enjoy a healthier living space with excellent ductwork cleaning services in Nova Scotia!
Basically, your home's ductwork serves as a secret route for the delivery of clean, fresh air. But as time goes on, it might gather allergens, dust, and dirt. This may result in a number of issues, such as:
Reduced airflow
Increased energy bills
Health problems
Bad smells
The Benefits of Ductwork Cleaning
Ductwork cleaning can help to improve the air quality in your home and reduce the risk of health problems. It can also:
Boost airflow and raise the effectiveness of your HVAC system.
Reduce energy bills.
Get rid of bad smells.
Make your space feel cleaner and fresher.
Our Ductwork Cleaning Services
We offer a comprehensive ductwork cleaning service that includes:
Kitchen Duct Cleaning: We specialize in cleaning the ductwork in your kitchen, where grease and residue build-up can affect air quality. Our team will leave your kitchen ducts spotless.
Whole-House Duct Cleaning: Extend the benefits of clean air throughout your entire home with our comprehensive whole-house duct cleaning services.
Maintenance Plans: Keep your ducts in peak condition with our regular maintenance plans. We'll schedule cleanings at your convenience to ensure your home's air quality stays excellent.
We are committed to providing our customers in Nova Scotia with the best ductwork cleaning service. We exclusively rely on the top cleaning products and techniques and we're always happy to address your concerns.
Make an appointment with us now to have your Nova Scotia ductwork cleaned.
Take a deep breath, Nova Scotia. We are here to provide the best for your kitchen, which it deserves!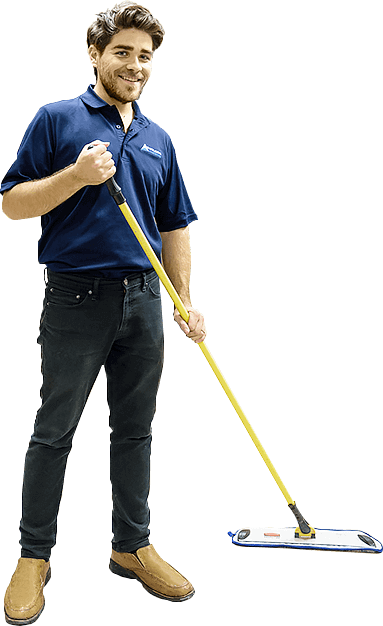 Crystal Clean Maintenance has more than 50 years of custodial experience in Fredericton, Moncton, St. John, and the surrounding area. We are fully insured and bonded, providing liability and property damage coverage. We screen all employees for your protection, and have their documentation available for you to view. Our staff are neat in appearance and carry proper company identification.
Need commercial cleaning? Choose the Crystal Clean difference.
Bottom line? We are fully committed to providing our clients with incredible service, and we'll do whatever it takes to help you maintain and enhance the value of your property.
Yes—Writing an RFP can be easy!
Preparing an RFP for commercial cleaning services can feel like torture.
You need to do one, because that's what will make the process fair.
They take so… Much… Time. And how can you be sure you're not forgetting anything?
That's where our checklists can help. When you download EZ-RFP: How to Write an RFP for Commercial Cleaning Services, you'll get a printable set of best practice checklists, as well as quick tips on how to prepare a great RFP.
Get your RFP together more quickly and more efficiently—with EZ-RFP. Download your copy today.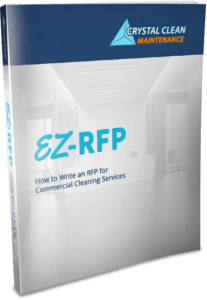 Download Your EZ-RFP Today.
Just enter your email and click Request my EZ-RFP to receive your copy.