Keep Your Kitchen Breathing Easy with Crystal Clean Maintenance
Every component of your commercial property contributes to your livelihood. The workers who do the work that keeps your firm going, the building itself, the office space, the air ducts, and the circulation system. The efficiency, health, and satisfaction of your inhabitants are significantly impacted by the quality of your indoor air.
But, if your air duct is clogged, the pollutants spread throughout your facility, which also wastes energy used for cooling and heating. Being one of the best ductwork cleaners in Moncton, we offer unparalleled air duct cleaning services that will help you save money and ensure everyone's safety.
Ductwork Cleaning Helps to:
Save on energy costs
Improve indoor air quality
Rapid detection of mold and leaks
Extend the life of HVAC systems
Get rid of offensive odors
Make Improvements to Indoor Air Quality with Crystal Clean Maintenance's Effective Air Duct Cleaning Solutions
It's always preferable to prevent problems than to fix them, and by using our services, you may accomplish just that. For all types of commercial buildings in Moncton, including single-story office buildings large high-rise structures, and factories, we provide skilled and particular commercial duct cleaning. We're committed to delivering successful results that will enhance indoor air quality and, ultimately, safeguard everyone who uses your company's premises.
Our Guarantee Is Adored By Our Commercial Clients
While being one of the best ductwork cleaners in Moncton we offer a 100% satisfaction guarantee. If you're not quite pleased with the outcomes of our services, we'll act swiftly to address the issue. Our fixing steps may include:
Re-clean
Refund
Repair
Rectify
Your kitchen deserves the best care possible. Don't let dirty ducts compromise your well-being. Choose Crystal Clean Maintenance for superior duct cleaning services that will have you breathing easier.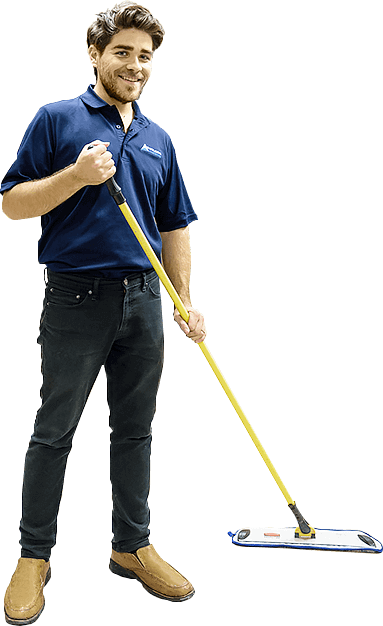 Crystal Clean Maintenance has more than 50 years of custodial experience in Fredericton, Moncton, St. John, and the surrounding area. We are fully insured and bonded, providing liability and property damage coverage. We screen all employees for your protection, and have their documentation available for you to view. Our staff are neat in appearance and carry proper company identification.
Need commercial cleaning? Choose the Crystal Clean difference.
Bottom line? We are fully committed to providing our clients with incredible service, and we'll do whatever it takes to help you maintain and enhance the value of your property.
Yes—Writing an RFP can be easy!
Preparing an RFP for commercial cleaning services can feel like torture.
You need to do one, because that's what will make the process fair.
They take so… Much… Time. And how can you be sure you're not forgetting anything?
That's where our checklists can help. When you download EZ-RFP: How to Write an RFP for Commercial Cleaning Services, you'll get a printable set of best practice checklists, as well as quick tips on how to prepare a great RFP.
Get your RFP together more quickly and more efficiently—with EZ-RFP. Download your copy today.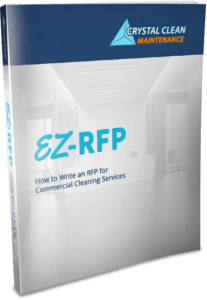 Download Your EZ-RFP Today.
Just enter your email and click Request my EZ-RFP to receive your copy.